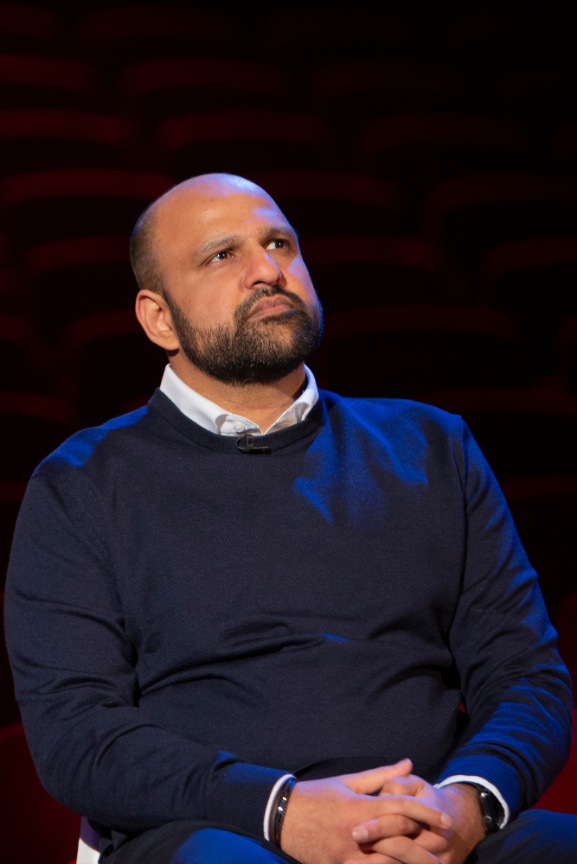 Haroon Sheikh (1980) is a Dutch philosopher with Pakistani and Surinamese roots. He conducts multidisciplinary research on issues relating to international order and new technologies. His work is characterized by a broad orientation on different fields and schools of thought and a fruitful combination of empirical research and abstraction, orthodox as well as unorthodox thinking.
Sheikh has written several books. The Rise of the East: Eurasia and the New World Order (2016, in Dutch) is about the new connections and clashes on the landmass that stretches from Europe to Asia. His second book Embedding Technopolis: Turning Modernity into a Home (2017 English) is a philosophical study of the relationship between tradition and modernity. His most recent book Hydropolitics: cooperation and conflict on seven seas (2019, in Dutch) investigates the new order that is emerging on the world's seas and oceans.
Sheikh is a senior scientist at the WRR ( the Dutch Scientific Council for Government Policy) and he teaches in Amsterdam at VU University.
He is also a regular columnist at Dutch newspaper NRC Handelsblad, he is a member of the Supervisory Board at the humanist broadcaster Omroep Human and is on the Advisory Board of the SIDN Fonds, the foundation Socires and the Brainwash Festival. Sheikh is also a member of the Working Group Public Values in Education of the VSNU. Earlier he was affiliated with the art foundation Framer Framed and he was a jury member of a competition organized by the Dutch Chief Government Architect.
"If thinking is to be more than a caprice or a stubbornness, the thinker has to elevate himself to the level of a medium. Haroon Sheikh, raised in the midst of different cultural and philosophical currents has be said to be such a medium" – Peter Sloterdijk
Background
After finished the gymnasium at the Sint Maartenscollege in Voorburg, Sheikh studied philosophy, public administration and political science at Leiden and Oxford University. He wrote his PhD dissertation at VU University in Amsterdam on the influence of old traditions on modern societies. The renowned German philosophers Peter Sloterdijk and Peter Weibel were members of his PhD committee.
Simultaneous with writing his PhD dissertation, Sheikh worked as a researcher of emerging markets at Cyrte Investments. After his PhD he became head of research at investment firm Dasym in 2013. In 2016 he set up Freedomlab Thinktank, a thinktank focused on the intersection of international relations and new technology, which he headed until 2018. In that role he built up a knowledge infrastructure, set up collaborations with other research institutes and he advised clients in both the private and the public sector.
Since 2018 Sheikh works at the WRR where he is responsible for a study into the impact of artificial intelligence on public values, following a request for advice from the Dutch government. He also focused on issues in international relations like the future of the multilateral order.
Since 2015 he is a member of Centre Ethos that delivers the master programme Philosophy of Culture and Administration at VU University. He teaches on globalization, the philosophy of technology, philosophy East-West and philosophy of culture. Since 2018 he also teaches a course at the bachelor programme Politics, Philosophy and Economics at VU University.
Sheikh regularly contributes to the Dutch quality newspaper NRC Handelsblad where he has been a colmunist since 2017. His work has appeared in diverse national and international journals amongst which Foreign Affairs and The Financial Times.
He has contributed to television programs like the Dutch Philosophical Quintet and the Brainwash special Life after Corona. He regularly gives lecture on a diverse range of topics. He has amongst others delivered lectures for educational institutions like the ABD, the NSOB, College Club, The School of Life and the Comenius Institute. In 2019 he was proclaimed to be one of the 200 most influential people in the Netherlands according to newspaper De Volkskrant.